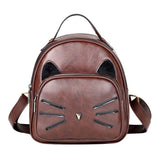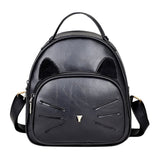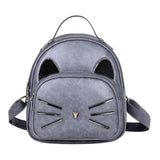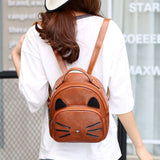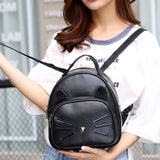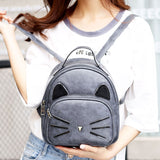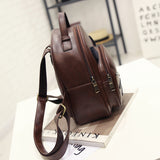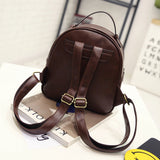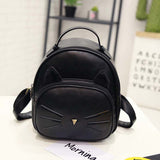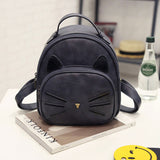 Description
Introducing Catventure - probably the cutest backpack ever! Featuring one discreet exterior pocket and three small interior pockets, this backpack is the purr-fect size to fit all your daily necessities without weighing a ton. You just might have to keep it zipped up to keep your cat from sitting in it too!
Oh, and that's one of the best features: made from 100% vegan leather, this backpack won't get covered in cat fur no matter how tenaciously your cat sheds. Plus, it's a worry-free way to wear leather without sacrificing style.
Its urban yet feminine design, comfortable shoulder straps, small size and flawless functionality will make it your go-to bag for everyday life.
Product details
Measurements 26 x 23 CM
Made with 100% Vegan Leather
Zip closure
Multi-functional internal pockets.
Gold metal detailing
Faux fur cat ears
Ajustable straps